Parenting
is the most important job you'll ever do...
This website's goal is to empower Muslim parents with practical parenting advice based on a harmonious marriage between Islamic values and universal psychological principles. Together these 2 powerful knowledge sources have helped us undertand and parent our own 4 children, taming toddler tantrums, harnessing the determination of strong-willed children and taking the fear out of the teen years.
Empower
Yourself
The only barrier between you and confident parenting, is knowledge.

Intentional
Parenting
Raising and nurturing children, is a responsibility given to us from Allah.
Positive
Influences
Children are a product of their experiences and a mirror of their influences.
We believe that because the future of our ummah lies in the lives of our children, as Muslim parents we need to educate ourselves in order to nurture our Muslim children to be guiding lights of Islam.
You can raise responsible, smart, successful children who also shine strong with confidence in their Islamic identity.
It is possible inshaAllah and we want to show you how we are doing it with our own 4 children.
No more feeling inferior or different. No more worry, stress and tears. Take the helplessness and mystery out of parenting muslim children in the 21st century.
Empower and equip yourself
TheyAreOurFuture.com aims to provide a hub of videos, articles and resources to empower every Muslim parent struggling to raise their children in the 21st century.
Click on the video for a special message from Dr Oz, author of 'If Allah Wills' and co-founder of TheyAreOurFuture.com
It's time to start parenting with intention
When we realised that being a parent was a celebrated career in itself, we were able to break free from limiting perspectives and truly enjoy teaching, nurturing and raising our children.
We started parenting intentionally…
Help them succeed in the dunya and akhira
Did you grow up learning Islam as a culmination of do's and don't's – haram and halal? Did you  rebel as a teen and even as an adult  struggle to find a balance between deen and dunya?

Reverse the cycle and set yourself and your child up for success. Build a deep love and appreciation for Allah in your child before you do anything else…
Through gratefulness and love you can build lives which reap the best of this life and the next.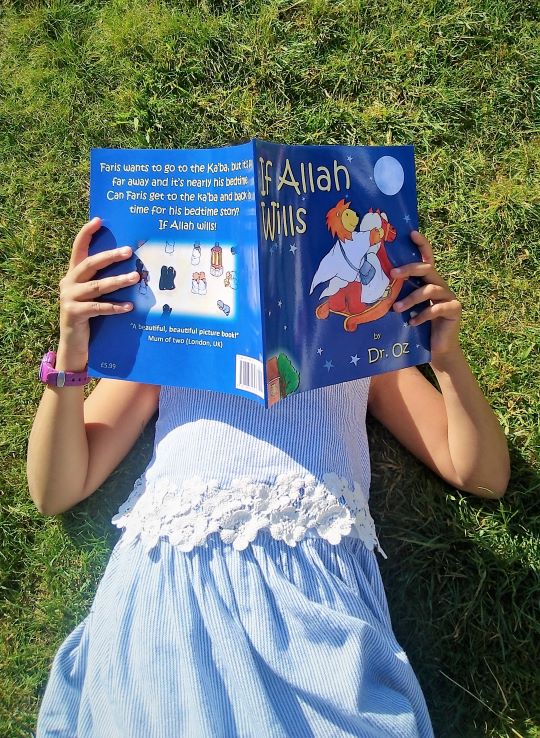 Fill their lives with positive influences
Don't just protect your child from harmful influences, replace them with beneficial ones.
Children are a product of their experiences and a mirror of their influences.
 Our picture book 'If Allah Wills' matches the style and standard of regular books, yet provides muslim children with their Islamic identity being represented in a natural, light-hearted and fun way.