Need to know ways to reconnect with your family during lockdown?
I think you probably know this is the solution to all the issues that are surfacing right now at home. We've been thrown together without much room for let up and recuperation for weeks now because of lockdown. But how do you even reconnect your family? What does a connected family look like?
Keep reading as our lovely Saffia lays out 4 easy ways to reconnect your family during lockdown…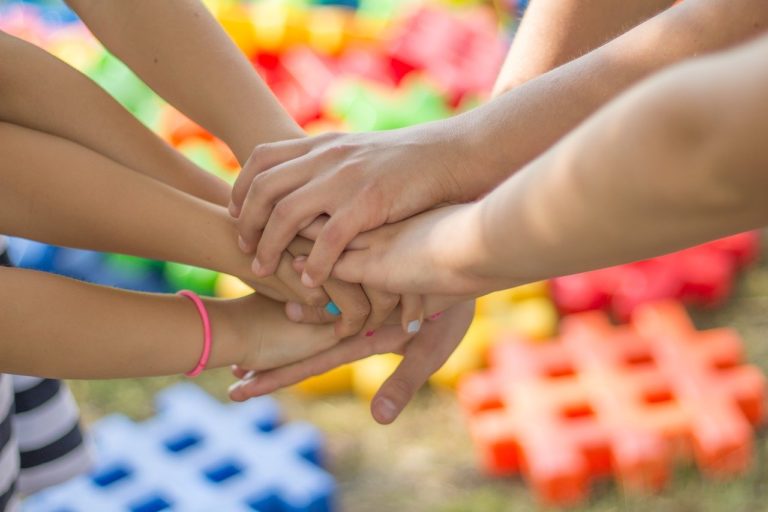 Life in Lockdown has been a mixed blessing. On the one hand we have so much more time and work pressures have greatly reduced for many of us. And on the other hand, I'm sure I'm not alone in saying that now the novelty is wearing off, I am starting to feel the frustration.
The constant company of my family and the creeping boredom are all compounding to increase the irritation and annoyance that would normally go almost unnoticed.
Not only are children very sensitive to our emotional states but they are exceptionally more receptive to change. This means that by now especially, they're definitely ready for fun and laughter.
Instead of allowing the extended period at home to drive us apart we can utilize those natural traits in our youngsters and use the remainder of our time indoors to really come together, learn about one another and from one another.
To reconnect your family you can use everyday simple activities and conversations to strengthen bonds and make memories to last you a lifetime.
Following are five sure-fire ways to come together, celebrate and build on your unique family dynamics, individual personalities and personal specialties.
4 Ways to Reconnect your family during lockdown
Although this is neither unique nor a personal specialty, it is a core foundation of our purpose as Muslims. To establish our routines firmly around salah and to demonstrate to our children how Salah is first and foremost in our lives is a lesson they can learn and be able to reflect on and practice in their own lives. It is the perfect opportunity to explain how salah can be established wherever we may be working or studying.
Personal experiences of how and where you have prayed at work and how your colleagues reacted are all essential to give our children the courage to uphold their identities and confidently establish salah in their adult lives.
There is much wisdom in the encouragement to pray in jamah. The reward for praying together is multiplied and that is incentive enough to establish congregational prayer in our homes.
Praying together also nurtures unity and strength as a wholesome unit.
If salah is being prayed together five times a day, it would be obvious and concerning if a member of the family were not present. So, no matter what is happening in the day, all is put aside and everyone joins for salah. And if somebody is struggling or seems to be detached from the rest of the family, it can be addressed and put right quickly so they can reunite for the next salah. There is no opportunity for anyone to remain isolated and alone for more than a few hours at a time.
Salah as a family also establishes leadership, with the father figure leading salah, it is a physical manifestation of what we hope to be practicing and respecting in our daily lives.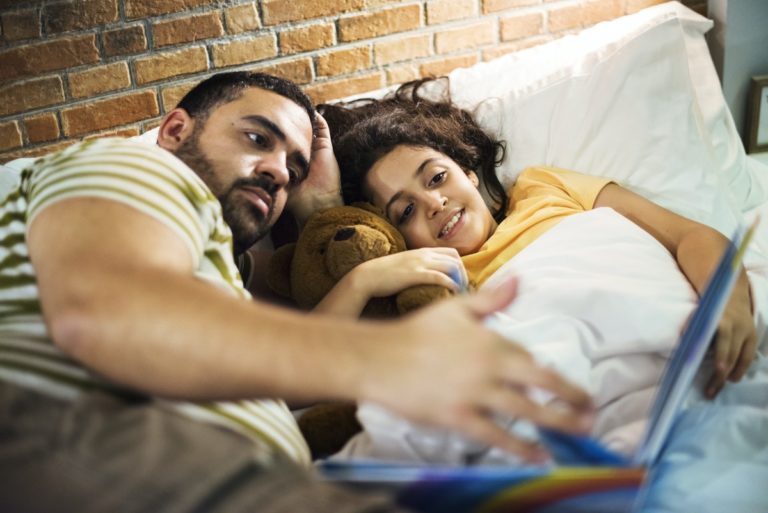 Sharing stories has been an ancient practice across cultures of connecting with others. There is a connection that is made, deeply human and emotional, especially when personal stories are shared.
From ancient tribes, to the courts and castles of royalty, to the stories of old from the Quran and the sunnah, to our ancestors sitting around fires and now to us snuggled together on a couch , stories have always gripped our imaginations, entertained us, taught us and powered our secret fantasies and curiosities.
Revive this amazing tradition as it will not only entertain but there are many lessons and so much wisdom to be shared through our life experiences. Not only will our families learn from the experiences we learned from but they will also know you a little better and that insight strengthens bonds between us.
How to share stories to reconnect your family
Grab the opportunity when everyone is sitting together and ask everyone present to share a story with the same prompt, this is a fantastic experience and the more people involved the better.
Prompts such as "my siblings and I", "when I got lost", "my earliest memory", "favourite family traditions", "my first fast", "my best friend".
Alternatively, if you have an experience in your life that really shaped who you were or there is a story that has been passed down in your family, share it with your own and continue to pass on those words that have been so oft repeated and so thoroughly enjoyed already.
And lastly, share any stories that were your favourite as a child. Stories you remember your parents telling you as a child. Personally, my mother was a simple village girl that had no formal education and as a little child it was the same two stories that were always repeated to me at bedtime. Some of you may be familiar with the story of the Lion and the Mouse and the Little Lost Bird and the Firefly. Simple stories repeated word for word ever night, creating a sense of safety and structure.
So, go on, give it a go!
Not only will you share stories, but you will all get to know each other so much better. This kind of storytelling enlightens us all, I love it most of all when My husband or myself learn about each other through this process.
Remember to always show respect and not interrupt, correct or criticize when listening. Even when the truth is being some-what stretched!
This is something that we do less and less especially as our children get older.
Playing with younger children is much more natural and often requires little effort. Playing with older children often includes lots of instruction, information and complete engagement. That is also why playing with older children has a lot more impact and instills respect and understanding between parent and child. Older children can appreciate that Mum or dad are investing time and energy just for them and that is priceless in the long run.
So how do we play? What do you do? Take the lead from your children. Tell them you have some time and you'd like to play with them. Ask them if they have any ideas and make suggestions of your own.
Allow the play to be free and unrestricted. There should be no expectations of who will play and how. Play together as easily as you did as a child, play with the child/children who are excited to play. The only purpose of the play is to have fun and spend time together, it is not about rules or education or structure. It is just listening and talking and having fun. You will learn about your child and they will love to learn from how you play also.
Games ideas to reconnect your family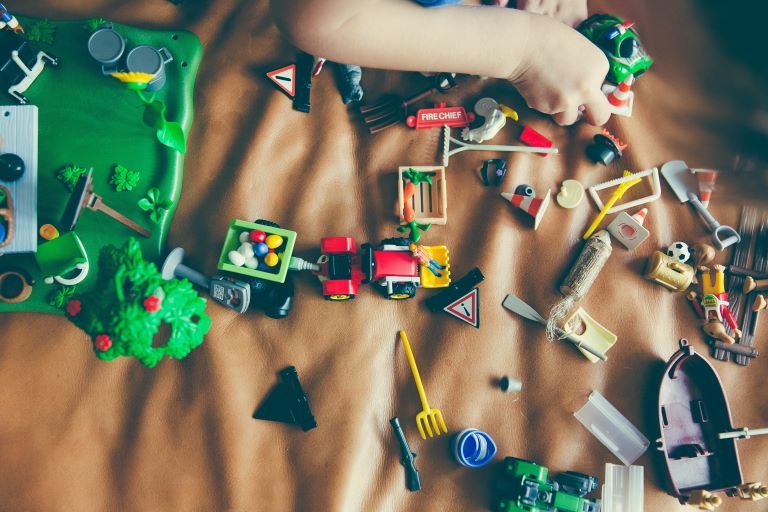 Traditional games such as pillow forts, camping under sheets or the more energetic stuck-in-the mud or races and obstacle courses are great fun.
Children love trying new things and it is amazing how much fun it is to re-create our own childhood favourites. I introduced my children to playing house in the garden, collecting grass and flowers to "cook" or mixing it with water and mashing it all together as we had a story going of our day. My husband introduced them to Street Fighter, I was never a fan the first time round and still do not see the point, but it was lovely to see the boys and their father really having fun together.
Obviously, make choices that you as a family are comfortable with and agree upon.
Likewise, it is important to try out the games our children love, however alien they may seem to us. It doesn't matter how terrible you may be, the children will love to teach you and the role reversal of them being more knowledgeable is also interesting and refreshing. Personally, I am still awful at Minecraft and am usually destroying more than I am building, but for some reason my children love to watch me play!
Play doesn't have to be super creative or require too much effort. Simple board games and card games are great fun for everyone and develop important skills such as patience, strategy and respect. It seems every family has at least one super competitive individual and that in itself can create some interesting and funny memories. In our house it is my husband who is "in it to win it" and he will quite happily sit at the table winning as his children leave the table in tears one by one! It has become a family joke now and often we will join forces to bring him down together!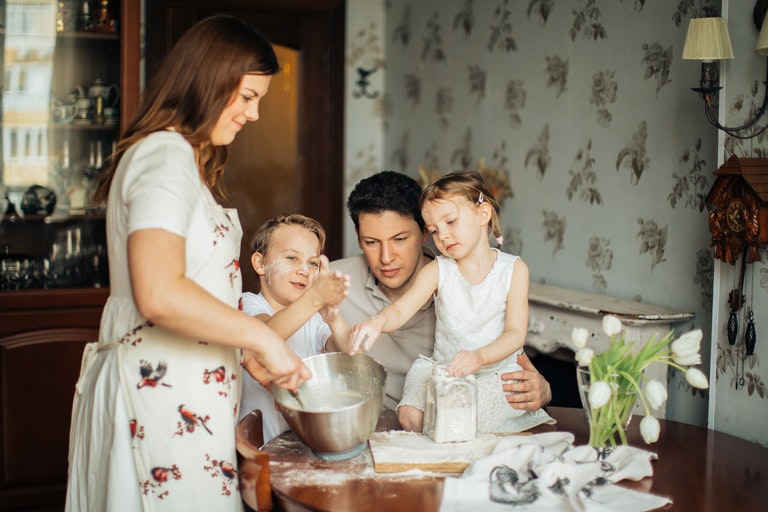 With the lack of routine and structure and many of us craving an escape, missing our friends and family and yearning for a little more space. It is the perfect time to indulge in your personal interests and hobbies.
Most of our children have something or other that is their current hobby. It is enormously encouraging for them if you take an interest in their current hobby and even want to have a go yourself. Maybe find and watch some things online together that are related to their hobby/interest and really take an interest and chat about ideas they may have. It really boosts their confidence and can help them develop their skills in that particular area further. To know you have a cheerleader can do wonders for every one of us!
Hobbies can recharge you too, not just to reconnect your family
Hobbies are not only for our children though.
We all need an avenue to reflect, relax and just do what we are good at doing.
For some of us it may be years since we have had the luxury to take time out for ourselves like this. Think about the things you loved to do before life took over. Are you an exceptional baker, an amazing photographer? Are you an artist? A DIY whizz? Do you love to garden or paint or draw or write? Did you love bush craft and camping? Did you used to love sewing and designing clothes? Maybe you had some exceptional football or basketball skills or were a complete legend on a skateboard.
There are as many amazing skills out there as there are people.
The most inspirational thing any of us has the privilege of witnessing is someone practicing their natural raw talent.
Using your God-given talents to create, to build to explore and develop will be therapeutic and rewarding for you and massively inspirational to your children.
Do it for yourself, completely focus and absorb yourself in what you are doing and those around you will naturally be influenced and impacted They will recognize in you things they didn't even know. Respect is heightened. Curiosity sparked.
When you are in your zone, make it clear that you do nor want to be disturbed. Let the boundaries be clearly defined. Its okay to watch, but ask questions later, have a go later, do not touch.
Taking the time to explore your talents and hobbies exposes your children to another aspect of your identity and gives them the confidence to work on their own strengths.
When and if you have the energy, you can share with them and teach them some of your craft. If not, you have already made a lasting and lifelong impression.
We hope you enjoyed and benefitted from 4 Ways to Reconnect your Family During Lockdown.
Connection is the foundation for trusting and healthy relationships. Don't delay in repairing any damage done. Start reconnecting your family today and watch how everyone starts to relax, cooperate and love one another more inshaAllah.
Saffia is a home educating mother of 4 great kids, aged 10 – 16. She is a trained NLP Life Coach and has a wealth of experience teaching and raising children (especially strong-willed teens!)
Let's Grow Together
I'm coaching and empowering an intimate group of ladies in my private group – Mothers of the Future.
Get access to the group and the Mothers of the Future Audio Library.
Listen and re-listen to over 9+ hours (and building)of empowering audio teachings and trainings, created especially for struggling MUSLIM mothers seeking consistent change, once and for all.
No ads. No apps. Just deen-centered, in-depth, distraction-free guidance & support, you can trust.
If this article has helped you, let me know in the comments and please feel free to share with anyone who needs help to reconnect their family during Lockdown.
Don't forget to follow us for more parenting tips on Instagram @theyareourfuture