Exercise is probably the first thing that comes to mind when we think of taking care of our body. We're told it is the answer to all our problems – body image, energy levels and mental health.
But trying to lose weight and control our diets can actually be adding to our burn out rather than filling our cups and renewing our energy levels. And fulfilling the needs of our body requires more than just exercise:
1. Workout with a healthy mindset
Before you hit the yoga mat or treadmill, tune into your mental state. What is your why? If you're exercising to attain certain 'body goals', you need to pause for a moment.
It can take time to attain these goals and until we look like we think we should, we won't be filling our cup, but rather, by continuing to feel inadequate, we will be draining it.
Instead, intend any workout to be a way of increasing your fitness and strength, whilst knowing that building it into a habit will also help you to achieve any weight loss goals.
Read more here
2. Create an easy morning skin-care routine
You don't need to book in for an expert facial to reap the benefits of good skincare. There's a wealth of information online these days. Wake up before your kids to implement a simple and regular skincare routine each morning. It will set you up to start pouring for your family from the moment they get going.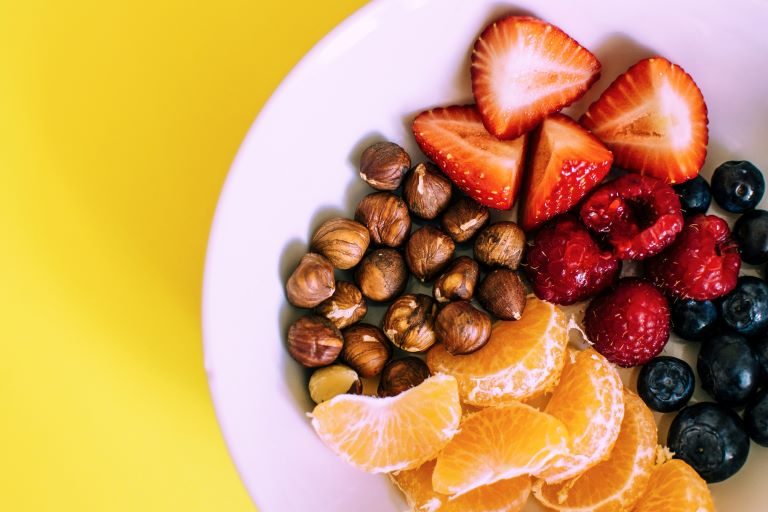 3. Swap out unhealthy snacks for healthy alternatives
I love chocolates, crisps and biscuits just like everyone else, but the high sugar content and level of processing these snacks have gone through, set me up for a lazy body and groggy mind. Swapping my tea-time biscuit for dates, or my afternoon binge for a good amount of fruit or yogurt, has made a huge difference.
Aah, the old cliché self-care must. But taking a dip in a hot, steamy, bubble-filled bath, maybe with a few aromatic candles dotted around, once the children are off to bed, really does do wonders to relax and soothe your tired muscles, rewind and revitalise. Just try not to take a screen in with you!
5. Quick and easy make up
You don't need to be skilled at make-up, have tonnes of the stuff or spend an hour carefully following a YouTube tutorial. Often, a few dabs of concealer under the eyes and over blemishes, a quick coating of mascara and a dash of lipstick is enough to help fill your cup. Enhancing your beauty not only makes you feel great (as you know you've made an effort to take care of yourself), but it also shows your husband that you value your relationship too. And who can disagree with the fact that a loving marriage is the foundation of great parenting?
Let's Grow Together
I'm coaching and empowering an intimate group of ladies in my private group – Mothers of the Future.
Get access to the group and the Mothers of the Future Audio Library.
Listen and re-listen to over 9+ hours (and building)of empowering audio teachings and trainings, created especially for struggling MUSLIM mothers seeking consistent change, once and for all.
No ads. No apps. Just deen-centered, in-depth, distraction-free guidance & support, you can trust.